Comprehensive Resource Solutions.
Advising Clients. Building Partnerships.
Your Confidence Lands Here.
When it comes to land management, every acre has its own unique elements that affect its value or utilization.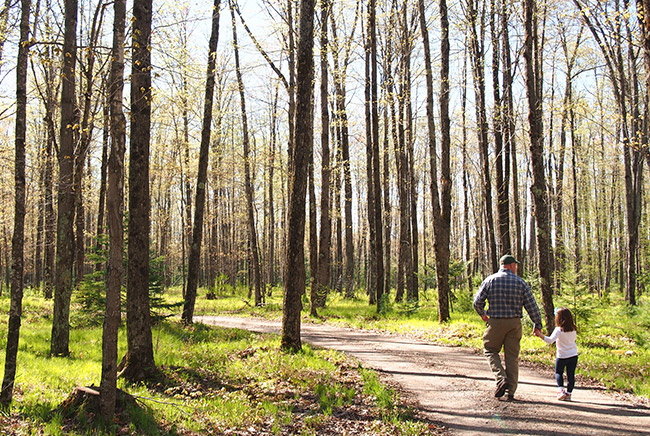 At Steigerwaldt, we take the time to understand your situation, whether you are selling, conserving, buying, managing, monitoring, or investing in land. Our team will work closely with you to ensure that you have the information and understanding you need to make the best decisions.
Steigerwaldt Land Sales, LLC, is a full service real estate brokerage firm specializing in recreational forestland and timberland investment properties of all sizes.
Whiskey River Sale 2068
$ 284,110.00
This tract has level topography with a good mix of upland and lowland. The forest cover types include aspen, white pine, red pine, and swamp conifer. Enrolled in the Managed Forest Law (MFL) program in 1999 for a 50-year term. Adjacent to the Prairie River. Outstanding recreational property.
View Property
Whiskey River 2041-1
$ 102,467.00
40-acres of forestland located in the Town of Harding, Lincoln County, WI. This property features primarily aspen forest. Electric utilities are not available on the property but appear to be present on nearby properties. It contains access from West End Drive. Enrolled in the Managed Forest Law (MFL).
View Property
856 North 4th Street
Tomahawk, WI  54487
715.453.3274
Hours: 8:00 am to 4:30 pm
Monday through Friday
11242N Gorski Road
Hayward, WI 54843
715.699.1401
Hours: 7:00 am to 3:30 pm
Monday through Friday
109 US Highway 41 West
Negaunee, MI 49866
906.273.0661
By appointment only